The d'Alembert system was created by Jean le Rond d'Alembert, a French physicist and mathematician. The system he created is a progression betting system, where you would increase the stakes after winning a bet, and reducing them after losing. The main objective is to minimize potential losses, while also maximizing potential profit.
This is one of the simplest betting systems you will encounter, and has been used not only for sports betting, but when gambling at casinos. How to use it will depend on each person's preferences, as it is determined by the size of the bankroll, and any limits that a bettor wants to use.
How To Use The d'Alembert System
The d'Alembert system is very easy and simple to understand and use. For every bet that is a win, you will increase your wager by 1 unit. On the other hand, for every bet that is a loss, decrease your wager by 1 unit. With this in mind, there are several different factors that you will need to decide on when using the system:
Bet more after winning. Bet less after losing.
Decide on your total betting budget. As a rule of thumb, bettors should only use 70% to 80% of their bankroll.
Pick a minimum starting wager. You can simply make it the sportsbooks minimum bet; usually $2 to $10.
Determine how much 1 Unit will be. As you will increase or decrease your bet by 1 unit each time, you can keep it simple and have 1 unit = $10 or whichever amount you decide.
Remember to only increase or decrease your bet by 1 unit each time, if you deviate from this method, results will not be the same.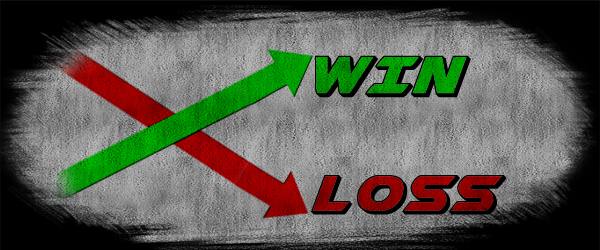 Example of d'Alembert System
| | | |
| --- | --- | --- |
| Wager | Win or Lose | Units |
| $10 | Win | +1 |
| $20 | Win | +1 |
| $30 | Lose | -1 |
| $20 | Win | +1 |
| $30 | Win | +1 |
| $40 | Lose | -1 |
| $30 | Lose | -1 |
| $20 | Win | +1 |
| $30 | Win | +1 |
| $40 | Lose | -1 |
From the example, there were a total of 10 bets, where 4 were losses. This gave the player a total of -$10, or a $10 deficit.
Precautions
As you could see from the above example, the bettor ended of getting a negative return, where they lost $10. This is one of the biggest flaws that you can encounter when using this system, as the losses, although fewer, can have a big impact on the total profit being made. There is one way to compensate for this:
Stop While Ahead.
A good strategy to follow is that if you have had 2 losses in a row, and/or the net total is at or just above your initial wager. This will help you keep some of the profit that was made, and avoid trying to overcompensate when losses are in the negative.
Seeing as how unpredictable this system can be, we do not recommend using it long-term, or if you are planning to use a large bankroll.