Types of Sports Wagers – Middling Bets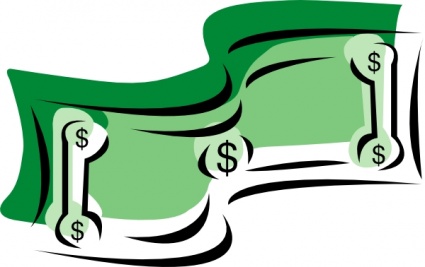 Most bettors know that there are different odds at the variety of sportsbooks. This is because each website provides their own odds that are visible on all sportsbook lines, based off of the general odds that are obtained from Las Vegas and the handicappers there.
What does middling bets mean? It's quite easy to understand as it is a way to bet on the same sports match using two different sets of odds. In other words, you would place a bet on the same sports match, but on different outcomes at each venue. Clearly, you need two sportsbooks in order for this to work as you need two different sets of odds to bet on; however, you can have as many account as you want, letting you pick the sportsbooks that have the best odds for certain sports.
Realize that middling bets is a great way to lower your own risk of losing while increasing the chances of making a profit on any of the bets made. You can only middle bets when there are two different set of odds for any particular sports match, or else it won't work. Particularly, using two sets of odds, it will be assumed you can lose a bet, win a bet, or even win both bets; that is where the "middle" comes from. It is practical to see that the middle bet is a two-way bet against the same sporting event; however, it would be using different odds and placing a bet on opposite teams.
Sportsbooks Bets and Middling the Bet
There are different sportsbooks bets that can be used as a great way to middle bets. The bets have different benefits for the bettors, depending on the odds that the sportsbooks offer.
Subsequently there will be a review of the different bets that can be used when middling. The analysis was grabbed from personal experience, as well as of different online sources that analyze sportsbooks betting. The bets and the odds that are used during a sports match are essential: two sportsbooks using all three straight bets, where they use different odds from each other, the bettor can have two accounts, the bettor can place two different bets, and the number of wagers the bettor can place is high. This would be a good way to middle bets.
Middling Point Spreads
The point spread is the most commonly used bet that can be easily used by the bettor. There are tons of sportsbooks that use point spreads, using different odds than each other. There is some criteria that will allow point spreads to be better utilized by the bettor, along with example of the odds that you should look for:
At least a two point differential in the point spread
Sportsbook #1: Indianapolis Colts +6.5 // Denver Broncos –6.5
Sportsbook #2: Indianapolis Colts +4.5 // Denver Broncos –4.5
You place the first bet on the Higher Underdog bet (+6.5) and the second bet on the Lower Favorite bet (-4.5)
Your losses are limited to a very low amount, and could get a nice profit
Using Money Line
Most bettors don't know that sportsbooks with money line bets can be used to middle bets, and you may be surprised to know that the differences between this and the other bets are small. Really, the bettor may not see any advantage unless the odds are very far apart. Here is some important criteria that you need to know when middling the money line:
The payout odds need to be very far apart, enough to provide a profit
Sportsbook #1: Indianapolis Colts +140 // Denver Broncos –110
Sportsbook #2: Indianapolis Colts +110 // Denver Broncos –110
You place the first bet on the Higher Underdog bet (+140) and the second bet on the Lower Favorite bet (-110)
Betting $110 on Broncos, $100 on Colts, you could get a profit of $30 if the Colts win or $10 profit if the Broncos win. Remember, these odds are rare to see
Changing How you Handicap Games
When you are middling bets it is important to know how online sportsbooks create their lines and how to avoid any traps. The basic idea is avoiding betting on any matches that are being hyped by other bettors; this can be seen when the line moves according to bets being made.
Total Points
The last straight bet that the bettor can use is total points that can be used to middle. At times, these are useful; for example, when the odds are perfect – these odds need to be far apart, which can be rare to see at sportsbooks – can be a great time to middle the bet. This let's bettors have a much wider range of different bets they can use when using the strategy of middling bets.
Although, in most instances, sportsbooks don't really diverge too much for bettors to take a serious interest in total points middling. There is some criteria that the bettors can use, so they can take advantage if the chance ever arises.
Bettors need to look for very far apart total points odds
Sportsbook #1: Over/Under: 50 Points (-110)
Sportsbook #2: Over/Under: 43 Points (-110)
This is extremely rare, as most sportsbooks keep the Total Points odds relatively close
Bettors could place Under for Sportsbook #1 and Over for Sportsbook #2, making the potential profit high, while minimizing any losses
Reasons to Middle Bets
The very worst outcomes are when any of the bets you make on the lines have a huge upset at the sportsbooks. In almost every sport, at online sportsbooks, there is a level of unpredictability. Even though, there are some sportsbooks that offer some great odds. This means that any small action, even a short pass can make a sportsbook bet lost, making middling bets are pretty safe bet when it comes to sportsbook betting on "sure" bets. Some reasons for why middling sportsbook bets are good:
Lowers the amount of money risked and lost
Can gain a steady profit overall, while having the possibility to make a big profit
Avoid big Underdog Upsets when betting on a "sure" bet
Potential Profits from Middling
These could have been highly profitable bets, and could have avoided the underdog upset losses by middling the bets.

Infographic provided by Casino.org