Licensed By: Northern Antilles
Software Provider: GameTech
Headquarters: Philippines
Accepts US Players: Yes
TopBet Sportsbook Overview
Top Bet is a relatively new online sportsbook, it was first established in 2011, right after the U.S. legislature decided to change the laws on internet gambling; which once again opened the doors to an influx of online sportsbooks. Even though the Top Bet brand is somewhat new, their management team is not; having over 20 years of experience in sports betting.
Their headquarters are located in the Philippines, but they are licensed and regulated through the Curacao Gaming Commission in the Northern Antilles. The Top Bet sportsbook is perfect for the casual gambler that wants to place a few bets here and there on their favorite sports and teams; it is especially perfect for placing bets on the teams during the NFL season.
TopBet Website
Navigating the Top Bet website is very easy, as the overall layout is simple. They do make use of some good graphics to keep the eye entertained, as well as to promote future events or matches, and even new promotions. Locating a specific sporting event is also made easy, where the bettor can easily navigate through the options and arrive at whichever event they have in mind. They have a great section that is designed to keep the bettor up to date with anything and everything they may need to know about a sports matchup; whether it is the team stats or even the daily news updates.
TopBet Features
Top Bet is a sleek sportsbook, with some great features.
Mobile Betting: using smart phones, tablets, and other mobile devices; web-based application.
Live Betting: place bets while a game is being played, and get instant score and odds updates.
Bet Slip: makes it easier to place bets, as well as see potential winnings.
TopBet Sports Selection
Top Bet has a good amount of sports that they make available for their members to wager on. One great feature they have is that they block out all of the sports that are currently not in active season. This way the bettor can focus on the sports that are currently being played, like the NFL season that is in full swing. They have a variety of U.S. popular sports, as well as some that are of more international renown.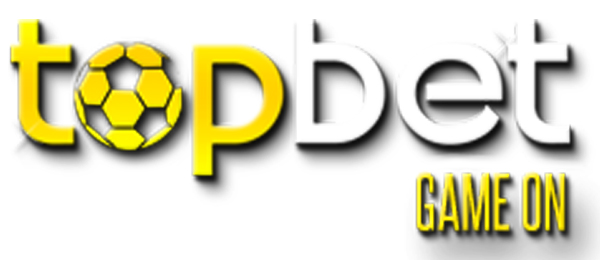 | | |
| --- | --- |
| National Sports Offered | International Sports Offered |
| Football (NFL, NCAA) Baseball Basketball Nascar Hockey | Golf Soccer Tennis Rugby Cricket And more |
There are other different sports, like Mixed Martial Arts which have become much more popular over the years. They also have a section where bettors can wager on Political or Entertainment related events.
TopBet Bonuses
Top Bet has various different types of bonuses and promotions, which include the Initial Deposit Bonus, Reload Bonus, and the Refer a Friend bonus. They even have season and sport specific promotions that a bettor can take advantage of, but they have to keep an eye out for them as they could disappear as fast as they appeared.
For those new members that join Top Bet will get the Initial Deposit Bonus. They will be on the fast track towards placing their first bets. As for those members that need to deposit more money into their accounts, they can get the Reload Bonus.
| | |
| --- | --- |
| Sign-Up Bonus | 50% up to $250 |
| Reload Bonus | 10% up to $100 |
| Refer A Friend | Up to $250 per Referral |
TopBet Banking Options
Top Bet has chosen to keep their banking options limited so that they can offer the best possible options, which have been proven to be the most secure, as well as fastest methods.
| | |
| --- | --- |
| Depositing Options | Withdrawing Options |
| Credit/Debit Cards: Visa and MasterCard QuickCash | Credit/Debit Cards: Visa and MasterCard QuickCash Check by Courier |
TopBet Customer Service
Top Bet gives their members, as well as anyone interested in joining, various different ways of contacting their customer service department. Anyone can use these methods and will get a prompt answer.
| | |
| --- | --- |
| Method | Information |
| Customer Service Telephone | 1-877-528-6748 |
| Fax | 1-877-517-2311 |
| Email | support@topbet.eu |
| FAQ | General, Sportsbook, Casino, Technical Issues, and Account Security FAQ's |