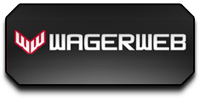 Licensed By: Costa Rica
Software Provider: ASI
Headquarters: Costa Rica
Accepts US Players: Yes
WagerWeb Sportsbook Overview
WagerWeb is an old school sportsbook, which began its online operations in 1994 right when the online gambling, and even the internet, was starting with the dot-com bubble. Their headquarters are located in San Jose, Costa Rica; which incidentally does not have any active licensing or regulation of online gambling sites. However, WagerWeb is still a legitimate and very reliable source for anything sports betting related.
With their years of experience, they have been able to become a top online sportsbook, with a large member base and even better odds. They are a sportsbook that welcomes U.S. sports bettors, whether they want to bet on the basketball, baseball, or football match-ups; especially during the NFL season and all the excitement that brings.
WagerWeb Website
WagerWeb is a great example of when form meets function in a perfect balance. Their website goes to great lengths to make their members and any visitor feel a positive energy while placing bets or simply navigating through the different sections. They make finding an active sport, along with their betting lines, really easy to do. They simply exclude any sports that are not in an active season, this way the bettor won't be confused.
As soon as they enter the website, they are hit by different information, useful information. For the new members, they are given information about any bonuses or promotions they might be interested in. As for the members, they are met with highlight and sports betting articles about the upcoming matches. They can use this information to strengthen their own predictions and start placing some winning bets.
WagerWeb Features
WagerWeb offers its new, as well as loyal members a great selection of extra perks and features.
Mobile Betting: members can use their mobile devices to access their account and place their bets.
Live Betting: bet on the game as it plays out, get in the action, anywhere, any time.
Cart Feature: make different wagers at the same time, without having to confirm each bet.
WagerWeb Sports Selection
It is at times, hard to tell how many different sports WagerWeb offers their members, as they do not show any sport that is not in an active season. They do, however, have a very good list of sports that are for both the U.S. sports bettors, as well as for anyone that is interested in international sports.

| | |
| --- | --- |
| National Sports Offered | International Sports Offered |
| Football (NFL, NCAA) Baseball Basketball Nascar Hockey | Golf Soccer Tennis Rugby Cycling Boxing And more |
Other than sports, they also have a good selection of Film and TV Prop bets, where anyone can bet on anything entertainment related.
WagerWeb Bonuses
In the competitive world of online sports betting, WagerWeb defends itself very well with the amount of bonuses and promotions they offer their members. For any new member wanting to start betting could get free cash with the Sign-Up Bonus. Referring friends to such a great website should be reward enough, but WagerWeb also has other promotions for their members.
| | |
| --- | --- |
| Sign-Up Bonus | Up to 50% Cash or 75% Free Play |
| Refer A Friend | Up to 25% of friends first deposit |
| Cash Back | 1% back on Sportsbook losses |
WagerWeb Banking Options
Going along with their history and expertise, they have been able to narrow down and offer their members the best options for depositing money into their accounts or withdrawing from them.
| | |
| --- | --- |
| Depositing Options | Withdrawing Options |
| Visa and MasterCard InstaDebit Moneybookers Money Transfer Western Union | Visa and MasterCard InstaDebit Moneybookers Money Transfer Western Union |
These options all have their different perks, such as their limits or even whether or not they have any fees associated with the transactions. Remember to check up on each option and choose the one that fits your lifestyle, as you could be using any particular option often
WagerWeb Customer Service
What experience has taught WagerWeb is that a customer wants to be able to get their problems or questions solved and answered in a convenient and quick manner. This is why they offer several different methods for their members, as well as aspiring members, to ask questions and get their problems resolved.
| | |
| --- | --- |
| Method | Information |
| Customer Service Telephone | International: 011-506-2271-5511 U.S. Toll Free: 1-888-464-2387 or 1-866-371-9835 |
| Fax | 1-877-848-6582 |
| Live Help | Ask a representative about any Sportsbook related questions. |
| FAQ | General and specific information. |