Getting Ready For NFL 2015 Season Start, Looking At QB Pay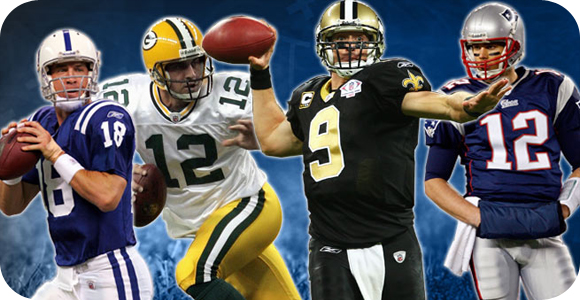 Like many, we are looking forward to the start of the 2015 NFL season, not only to watch the amazing games, but also so we can place a few bets at our main sportsbooks. With our interest high, we like to check out which are the highest paid athletes in football, and it so happens that the quarterbacks are the main plays we look at, being they are most often the captains.
As such, this years numbers are in, and the top paid quarterbacks are:
Ben Roethlisberger: $35.25 million
Cam Newton: $31 million
Matt Ryan: $23.5 million
Jay Cutler: $20.5 million
Drew Brees: $19 million
Eli Manning: $17.5 million
Tony Romo: $17 million
Philip Rivers: $15.75 million
Peyton Manning: $15 million
Sam Bradford: $12.985 million
For the first time in many years we do not see Peyton Manning, and his laser rocket arm, not in the top 5 best paid quarterbacks. Many believe that the better a player is paid, the better their performance, which makes sense. With the fiasco with the Patriots and Deflategate, I guess that makes Tom Brady ineligible for this list.
Now that you know the top paid quarterbacks of the NFL, as well as their performance from last season, and the training camps being conducted so far in order to start making your predictions for the outcomes this upcoming season; even before it has even started. With the season starting on September 10, there are still almost 3 months to compile anything you need.