NFL Week 5 Sportsbook Prop Bets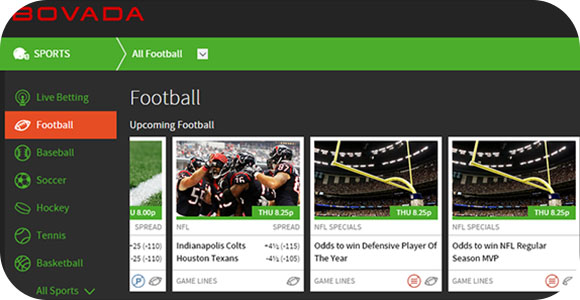 With the
NFL Week 5 football
games about to begin, it is time to look at the latest betting odds, as each week brings new records, which mean that the teams could either be increasing or decreasing their chances to win this week, the playoffs, or even the
Super Bowl
. For those that enjoy placing fun wagers, the ones that offer you the chance to handicap other than the point spread or the total points, then we have a nice lineup of prop bets for this week. With the
Thursday Night Football
game between the
Indianapolis Colts
at
Houston Texans
game happening first, here are a few prop bets for that match provided by
Bovada.lv
:
Team to score first
Indianapolis Colts +105
Houston Texans -135
First Scoring Play
Touchdown -130
Field Goal or Safety EVEN
Total Successful Field Goals
Over 3.5 (+110)
Under 3.5 (-140)
Total Passing Yards – Indianapolis Colts
Over 242.5 (-115)
Under 242.5 (-115)
Total Passing Yards – Ryan Mallett (HOU)
Over 217.5 (-115)
Under 217.5 (-115)
If you want to see all of the prop bets for this game,
go here
. However, this is not the only game during the week, so be sure to check back, as there will be tons of amazing prop bets for each match-up. As for those that only want the most popular, these are the ones that are trending the most currently:
Will Devonta Freeman score 3 Rushing Touchdowns in Week 5?
Yes 15/1
Total Missed Field Goals in week 5?
Over 9 (-120)
Under 9 (-120)
Will Antonio Brown Record at least 5 receptions and 50 receiving yards in week 5?
Yes (-350)
No (+225)
Will Greg Hardy Record .5 Sack or more in week 5?
Yes (+120)
No (-170)
How many carries will DeMarco Murray get in week 5?
Over 18.5 (-120)
Under 18.5 (-120)
So, whether you want to place a few bets on specific game and player props, or prefer to wager on the most trendy and popular props, you will be able to satisfy your needs. These can be found at any of your favorite sportsbooks, so let the fun begin.