OnlineSportsbooks.com Overview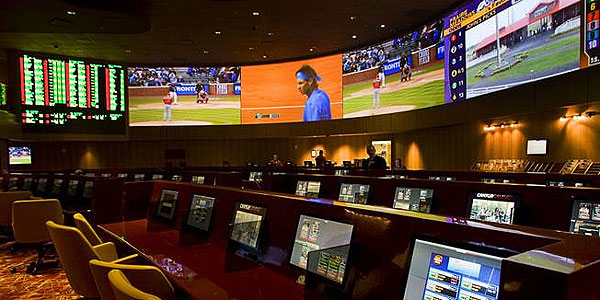 OnlineSportsbooks.com welcomes all sports fans and bettors with a wealth of information and knowledge. This website is designed to help, guide, inform, and teach sports bettors about anything and everything that is related to sports betting and the online sportsbooks. Here they will be able to use all of the resources we have available in order to find the best sportsbook, as well as become a more successful sports bettor. Use our different sections to enhance your sports experience, including the Betting Tips, Online Sportsbooks, Betting Lines, and News sections.
Online Sportsbooks
Sports enthusiasts that are looking for the best place to place any and all of their sports bets have come to the right place. We rank the different online sportsbooks according to the various aspects that make them appealing, such as the overall bettor satisfaction with the services, the quality and quantity of the sports and betting options and lines, what features they offer, and the speed of payouts; as banking is one of the biggest concerns for us and other sports bettors. They won't only get a ranking of each sportsbook, but they will also be able to get a great preview of each one. Within each review, we will give the bettors a breakdown of the most important areas of the sportsbook and whether they are good or bad in those areas. Bettors can use this information to get better acquainted with all of the different sportsbooks, and be able to compare them with each other. It is a great resource to find and pick the best sportsbook.
Betting Tips and Articles
We, at OnlineSportsbooks.com, like to provide our visitors and sports bettors with the best tips, strategies, and articles that can be found online. Bettors can find helpful articles that go from basic all the way up to advanced. Within the basics, we teach new sports bettors about everything they would need to know to become proficient in using an online sportsbook with our great How To section. They will be able to read up on the latest betting strategies and tips, as well as different betting systems that they can use to their advantage. This section is dedicated to helping the sports bettors so they can place safer and better bets.
Betting Lines
Bettors can use this great section to compare the different betting lines for various sports and their matches. This will help them as they shop around to see which sportsbook has the best odds for any given match, so they can place their bets there with the possibility of winning more money. This is a one-stop and shop, where bettors can get all the latest odds on the different sports matches, so they won't have to go looking around.
Sports Section
With the amount of sports there are, we offer up a great resource to help bettors find the different team and player stats, as well as the different weekly matchups. They will be able to compare the up to date stats and be able to become a better sports handicapper. This section will certainly help anyone interested in predicting the outcomes the many matches, including the great many football matches.
Sports and Sportsbook News
Bettors will have access to the most current news on anything sports related. They can read about any injuries or trades, as well as any controversial situations. On top of that, they will also get news updates on the different sportsbooks regarding anything from new bonuses and promotions to important website changes and improvements. This will certainly help bettors stay one step ahead of their competitors and be able to read up on anything that might interest them. You may have already signed up to a sportsbook, but it is always a good idea to have a few options in case you want to expand or use the sportsbook that is giving you the best odds at different times. Use this website to your advantage.