Undefeated Sportsbooks Favorite NFL Teams Match Up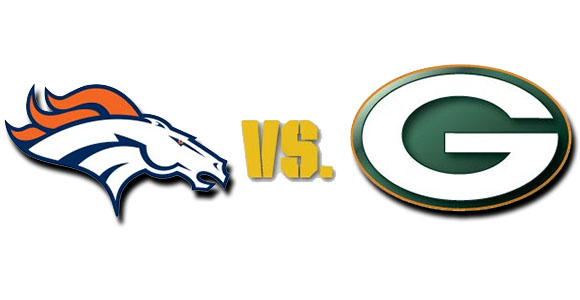 The upcoming
NFL Week 8
football games are going to be tough, but there is one match-up that has sportsbooks scratching their head son who to make the favorite. This
match-up
between the
Green Bay Packers
(6-0) at the
Denver Broncos
(6-0) has many people talking, with each team still undefeated for the season. As Madden would say it, one of these teams will walk away next week still undefeated, but the question is which team has the best chances of winning. Both of these dominating teams is coming off of a Bye week, so their players will be refreshed and rested, and ready for this tough game. Sportsbooks are ready as well, thinking that it will be a very close game, they have prepared for the worst:
| | |
| --- | --- |
| Sportsbook | Spread |
| Bovada.lv | Packers (-3 ½) |
| BetOnline.ag | Packers (-2 ½) |
| TopBet.eu | Packers (-3) |
With the Broncos having some close calls this season, it seems that
Aaron Rodgers
and the Packers are the team to bet on if you want a straight up win. They are putting a lot of pressure on both teams and their offense, trying to keep the point spread as tight as possible. This would be one game that any fan would want to place some action on the Broncos, as they have the number one ranked defense in the League and could make a good stand against the Packers. The other undefeated NFL teams will have some good match-ups this week as well:
Miami Dolphins (3-3) at New England Patriots (6-0)
Cincinnati Bengals (6-0) at Pittsburgh Steelers (4-3)
Indianapolis Colts (3-4) at Carolina Panthers (6-0)
Each of the teams the undefeated franchises are facing are hurting for another victory, and they may play desperately, creating unpredictable outcomes. This is when we start to see wild calls, amazing plays, and weird formations; hopefully the Colts don't do a repeat of Week 6's debacle. Let's see how many of these sportsbooks favorites can come out on top this week.