Another Great Week For Bettors, Not Sportsbooks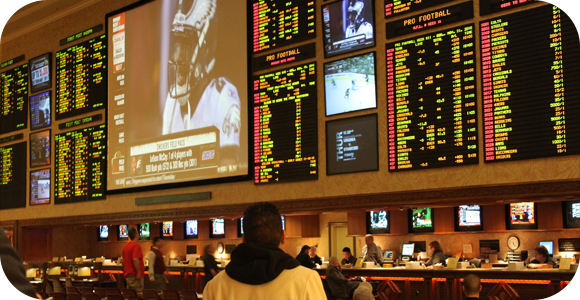 The
Las Vegas sportsbooks
are all grieving what was an otherwise amazing week of football, as the
NFL Week 3
games proved to be great for fans and bettors, but horrible for
them and their profits
. Considering that a lot of the books make their money from the point spread, it comes to reason that close games favor them much more. However, the NFL has never been predictable, and least of all this season, with top teams losing, big blowouts, and even a shut-out game between two big teams. It all happened on Sunday, as the three late games of the day started and was not looking good, as Ed Salmons of the
Westgate SuperBook
stated. It all came down to how far apart the scores were, but at the end of the night all that was left was to pick up the pieces. The three games:
Chicago Bears at Seattle Seahawks, Seahawks won 26-0, covering the 16-point spread.
San Francisco 49ers at Arizona Cardinals, Cardinals won 47-7, easily covering the 6.5-point spread.
Buffalo Bills at Miami Dolphins, Bills won 41-14, being a popular underdog to bet on, this was a huge hit.
The game that put the last nail in the coffin was the
Denver Broncos
at
Detroit Lions
, where 10 times more money had been wagered on the Broncos than on the Lions. The main reason for this lopsided action, as vice president of
CG Technology
Jason Simbal stated, was a six-figure bet on the Broncos. With
Peyton Manning
at the helm, they managed to beat the Lions 24-12, sealing the sportsbooks fate. There were huge score differences, which is what led to big payouts to everyone that bet on the point spread being covered. These are aspects of the sport that are simply unpredictable, but we are sure the
Vegas sportsbooks
will eventually make their money back and more over the next weeks of football. They could even start going with
Cortana's straight-up predictions
, as they were 11-5 for Week 3.