NFL Season Starts And Sportsbook Futures Arrive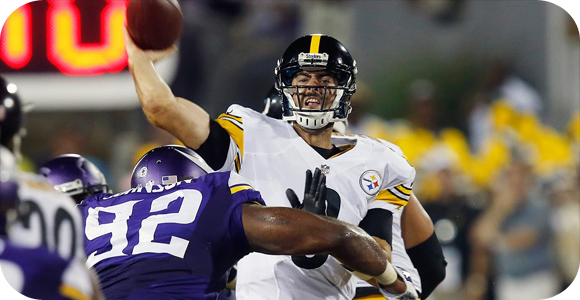 The NFL season has finally started again, and with it, sportsbooks are now releasing all of the futures that they have been holding on to. The first game of the season, the Hall of Fame game, where the Vikings were able to beat the Steelers 14-3, was a great match-up.
With the next four weeks of preseason games, fans will be able to get great insight into which players and teams will be able to perform better throughout the regular season. It is a good time to decide on your final roster for your fantasy league team.
We always know what to expect from the futures, which player will accomplish something or which team will win the next Super Bowl, but it is all still very uncertain. However, fans can make a good prediction nonetheless. Just check out who has the best odds of becoming the next NFL MVP of 2016:
Aaron Rodgers: +500
Andrew Luck: +700
Adrian Peterson: +1200
You can see the full list of potential MVP's that can be bet on here. We would suggest waiting until the preseason games have been played, as you rarely can see any player perform at their best during these next few weeks.
Look forward to more football betting lines from all of your favorite sportsbooks, and you may even be able to go on a winning streak if you are able to properly handicap each game. Sit back and enjoy the fact that a new season has finally begun again!